Got a food blog? Don't you want to learn how to promote your food blog and build backlinks for higher Google / Bing search ranking for your food blog?
Ranking in search engines (such as Google & Bing) is one of the primary source of traffic for most websites and blogs. When you appear in the top for a search keyword, your website gets free, organic search traffic. If you rank #1, you can expect to get around 50% of the total search volume to your blog.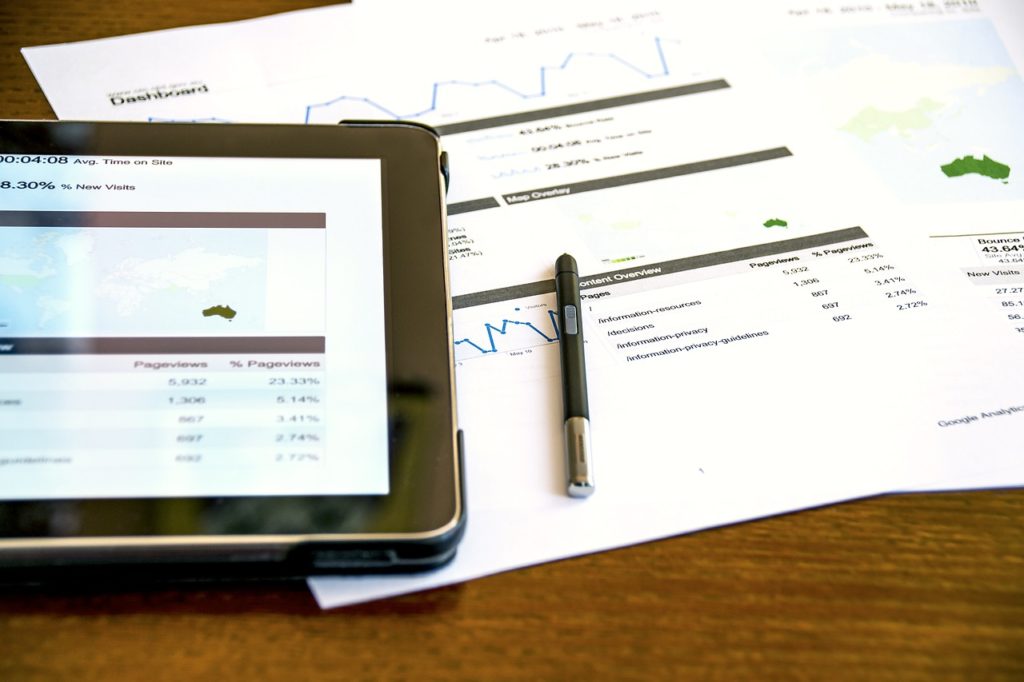 How to rank your blog for keywords in search engines?
Search engines depend on algorithms and search bots to index and analyse websites. Your website's ranking in search results depends on multiple factors such as content quality, social media mentions and backlinks from other websites to your blog. Backlinks, or  mentions to your blog & articles with a link to the website article, is the most important influencer for search rankings. More backlinks to your website and log posts means better chance of ranking higher in search results. Of course, it is not the only factor, but a very important one nonetheless.
Add content before building links
Before building natural backlinks as recommended by Google, make sure that your blog website has quality content that your potential readers will find useful.
Publish at least 10 high-quality articles before venturing to off-page SEO of building backlinks. Ensure that your articles are comprehensive (300 words or more) and include media such as images and videos (upload to YouTube and embed in your blog). Publish 2-5 posts on the first day of blogging. Add at least one post every subsequent day. Keep adding content regularly for at least next 5 days.
Always keep adding new posts to your blog. It not only makes your readers come back more often, search engines also prefer websites that are fresh and updated regularly. Don't believe me? If you have any old website, check its rankings for a search keyword. Add content regularly for a week and then recheck the search rankings. In most probability, your website will be ranking higher.

Restricted Content - Premium Members Only

Please get a premium membership to reach the full article.
Adding Backlinks to Your Blog
Comment on other blogs: One of the easiest and quickest method is to visit fellow bloggers' websites and leave useful comments. It will help you engage with fellow bloggers in the same niche, generate some traffic with people who click on your name with your blog link as well as create backlinks to your website. Most of the times the links will be nofollow, or being marked as not to e seen as endorsements by search engines. Don't worry. Such links also matter, and also helps get more visibility & bringing new referral traffic to your food blog.
Offer guest posts: If you have some good content to offer for any blog in your niche, drop a polite email to the blogger stating the title and description of your article or recipe. Talk about how you discovered their blog and what you like in it. Don't resort to fake praises and flattery. It only irritates the recipient of the mail. Be honest and try to engage in a real conversation. If your guest post offer is accepted, make it a point to add your website name with link in the author biography. You can also drop in a link to any related recipe on your blog within the content if it doesn't break the natural flow.
Join recipe blog networks: Make sure to join food blog networks such as Yummly, Foodista.com, Nibbledish, FoodBloggers.net.
Join social networks with your blog: Create a Facebook page for your blog. Add a Twitter account for your food blog. Get your food blog on Pinterest & Instagram. Make sure to be active on these social media forums.
Join related forums: You can join forums for food blogs, recipes and food. Be active with helpful contributions and participate in the discussions on these forums. Don't forget to add a backlink to your website in the forum signature and profile. It will bring in both traffic and SEO benefit.
Publish press releases: Yes, talk to the press. If you have something newsy to offer, reach out to local media with a well-drafted press release. Don't forget to include your blog introduction with a backlink in the press release. You can publish your press release on online press release submission websites.
Submit Slides & Presentations: Many document sharing websites such as Slideshare want you to submit documents and presentations on their websites. You can use your existing content and create a presentation with slides. Eg: convert a recipe into a presentation, Word file or PDF file. Publish it on these sites. As always, make sure to add links to your website and articles within the content as well as in the description and profile page.
Create Videos: If you can create a small video for recipes, upload them to video sharing sites such as YouTue, Vimeo & DailyMotion. Make sure that your video includes your blog name and URL. You can add the same in the video screen or speak it out on camera at the start and end of the video. Add your blog URL in your profile.
Give away valuable something: If you can afford to offer a freebie, do that. Offer a gift (physical or digital product) for an honest review of your blog. Ask a fellow blogger or forum in your niche to have a giveaway sponsored by your blog. Generate some content or infographic with really interesting information and let other bloggers publish it with due credit and backlink to your blog.
Add links to your own content: Don't forget to link to other blog posts on your own blog when creating  new content. Such internal linking within the blog content helps improve your SEO and also allows readers to discover new content.
Rinse and repeat. There's no secret recipe for backlinks.