Do you want to start a food critic blog? Don't know how to start a food critic blog? In this article, we will learn how to start a food critic blog and establish yourself as a professional food critic.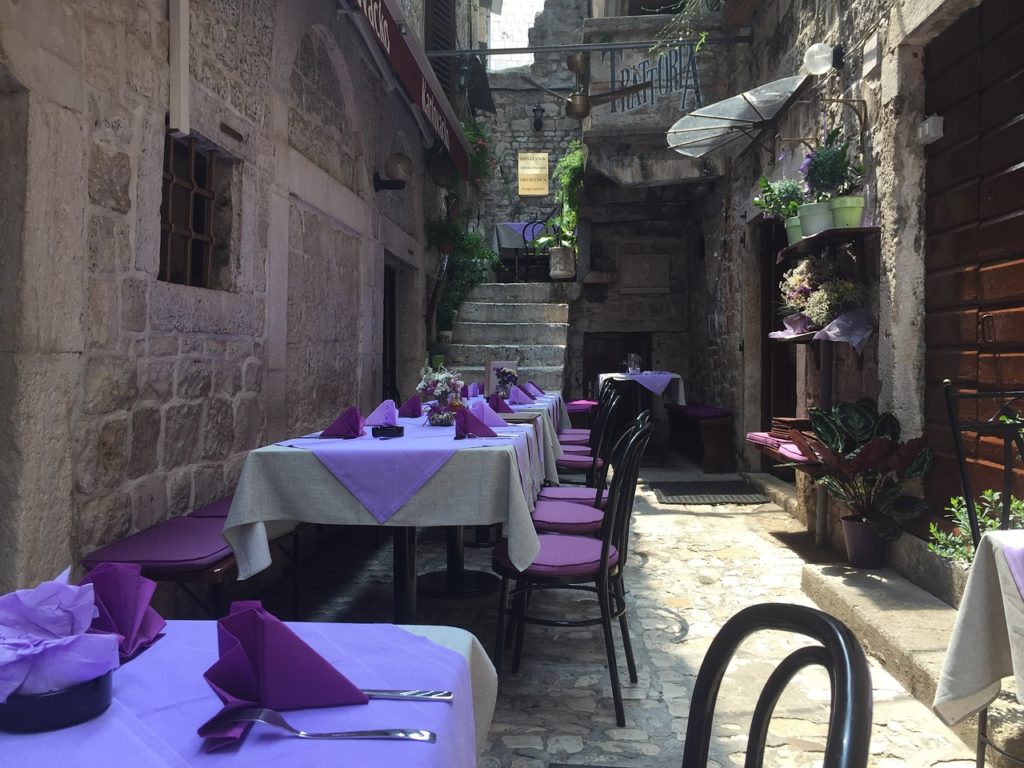 What's Food Critic Business?
Food critic is a person who explores restaurants and eateries, and introduces it to others. Food critics also review food and dining experiences across different places and share their opinion with their audience.
Earlier, food critics were limited to those who worked for the mainstream media. With proliferation of the Internet and blogging, many individuals have turned to professional food bloggers and critics through their blog websites.
Exploring new restaurants and dishes, and sharing them with the public is a popular and rewarding job. If you are a foodie who does not mind exposing his/her taste buds to a wide variety of food and beverages, and love to write or create videos, you can pursue a career as a professional food critic -- working full-time or part-time.
Food is a huge industry. If there's food, there is a potential business for food blogger and food critics. With a huge number of restaurants and eateries, there is plenty of opportunities for food critics. Due to the nature of the industry, food criticism or food review business is very local. You can only start as a professional food critic for the cities you live in or frequently visit.
Step-by-Step: How to Start a Food Critic Blog?
Starting  a food critic blog is very similar to being a food blogger. A food critic will review food, and write about recipes. A food critic, however, will not be cooking the food herself ordinarily.
Here's a quick overview of how to get started with food critic blogging.
Research your locality: Do you have enough restaurants and eateries to write about.
Read established food critics: Can you write about food and dining experiences in a manner fit for a professional food critic? Are you good enough to create awesome video reviews of food and restaurants?
Know the popular chefs: When you intend to become a professional food critic, it is important that you also know about the celebrated chefs globally and also within your work area.
Train your palate: Can you taste all the ingredients in a dish? You can just write that the food was good. If it was good, how? You need to be able to experience different flavours and ingredients to be able to share it with others in great detail.
Learn about food & restaurant business: Read about food as much as you can. Get to know the most popular cuisines in your city and read about them in detail. How did a certain dish come into existence? How did an ingredient propagate across the world? What is the origin of a certain wine or beverage?
Set up your food critic blog: Register a domain name (prefer .com), purchase web hosting from BlueHost or Hostgator and install WordPress as your website platform. As the process of creating a food critic blog is not very different from a food blog, you must read: how to start a food blog. Also, explore the tutorials on this website for more tips on blogging.
Customize your blog: Choose a theme/template, create a logo and make your blog look awesome.
Adding content: Start publishing amazing food reviews, restaurant reviews, articles about food & cuisines. As a beginner food critic & blogger, you will not get invited for reviews. Start by visiting some of the local restaurants for reviews.
Promote your blog: Once your blog is ready, promote it via social media, food forums and among your friends.
How to Start Writing for Your Food Critic Blog?
Once you have your food critic blog set up, it's time to add the content -- food reviews and restaurant reviews.
Start writing about local cuisine
With your acquired knowledge and understanding of different cuisines, try to write articles about interesting things that you discovered. Eg: The Origin of coffee & It's Journey to India [Your Country]
Visit local restaurants, food trucks & joints
Make a list of restaurants that you would like to review. Avoid the most popular ones in the beginning. Start exploring even the most obscure restaurants and share your reviews on your blog.
Though a lot of food critics want to remain anonymous for the benefit of being able to get the real experience rather than being served a special "made for food critic" dish, don't let it stop you from taking pictures and making videos. Try to do so without drawing attention. Nowadays, every other person clicks or shoots the dish they eat at restaurants. So, it's not going to be a tell-all sign of you being a food reviewer.
Join a restaurant review directory
Sign up for a free profile at Dine.com (US) or the most popular restaurant listing/rating directory for your country. For instance, Zomato.com is the foremost restaurant listing and review directory in India. So, if you happen to be writing about food in India, you can create a profile on Zomato. Start writing about your own experiences of the restaurants you have visited.
Anonymity not critical for food critics
Though being able to experience any restaurant like a regular visitor is the best way of reviewing, it might not be essential. Cooking is an art that one cannot cheat using cookbooks or YouTube tutorials. So, even if the chef knows you as a food critic, she can only cook her best. Your review will still hold merit.